News
June 2017
WON two motions written and orally argued before the United States District Court for the Southern District of New York in Manhattan
May 2017
Prevail in motion to dismiss before the Appellate Division, Second Department in Brooklyn
May 2017
Oral argument of human rights case before the second circuit Court of Appeals in New York, with success
May 2017
RIP Jimmy Hayes, a King of A cappella
April 2017
Moved to bigger office located at 1746 Farmington Avenue, Unionville, Connecticut
March 2017
Win motions in international corporate fraud case in Connecticut  Federal Court involving litigation in India, Connecticut and North Carolina.
February 2017
Finalize agreements in advance of Ladies and Gentlemen: The Barenaked Ladies and the Persuasions release.
January 2017
Mediate cases to successful resolution.
December 2016
New Years Concert with Shadows of the 60s
Mediate case to successful resolution.
November 2016
Won case on Pre-Answer Motion to Dismiss
The Persuasions Record with Steve Van Zandt
Won Motion to Correct Record on Appeal in 2nd Dept.
Settle case after adverse party is precluded.
October 2016
The Persuasions Record with The Barenaked Ladies in Toronto
Settle case with Pagnoni and Realize Records
September 2016
Handling International Corporate Fraud case.
Won Motion to Amend.
August 2016
WON corporate fraud trial in the matter of GGW V 2701 which was before the Honorable Judge Bruno in Nassau County Supreme Court.
June 2016
The Persuasions and The Bare Naked Ladies to play Central Park: June 13, 2016
Mediation Sessions booking into September.
May 2016
On Trial in New York.
Major Artists to create Album to support Music in Schools.
April 2016
Vanilla Ice, Salt n Peppa, Coolio sold out Foxwoods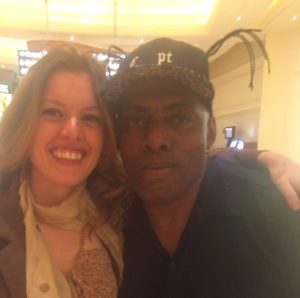 With Lyle Lovett