About Us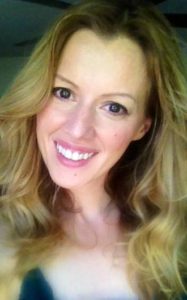 ATTORNEY COLLEEN KERWICK has over 16 years of experience in ENTERTAINMENT LAW AND TRIAL ADVOCACY.  Her educational background includes professional degrees in Corporate Law with honors and in Law with honors from the National University of Ireland Galway as well as the study of Irish and Communications with Trinity College Dublin and American Law at University College Dublin. She is admitted to practice law in the first department of the New York State Bar as well as the Federal Courts in New York and Connecticut, the Federal and State Appellate Courts and pro hac vice in a number of other jurisdictions. Her victories have been reported in the New York Law Journal, New York Times, Cois Coirbe and by the Associated Press and she was elected as a Public Interest Attorney of the Year and to the Emerald Association.
Colleen Kerwick has a total of 26 years of experience in the ENTERTAINMENT INDUSTRY. She is a founder member of the Young Irish Film Makers and Art-ep. She played the lead role in many independent feature length films, but despite the agent who discovered Christopher Walken and Dennis Hopper asking her to leave LAW to professionally pursue the Dramatic Arts, she declined. The practice of LAW and DISPUTE RESOLUTION has always been her true passion.
Colleen Kerwick specializes in Trials and Alternative Dispute Resolution. She serves as special NY Trial Counsel to New York City Entertainment Law Firms. She has tried cases to verdict (all successfully to date).
Colleen believes that an attorney who works too many hours is either inefficient and bad at their job or offers less quality hours to their clients.  In her free time, Colleen enjoys spending time with her son Nicholas and their pets. She is the Room Mother at her sons elementary school in Avon, Connecticut.